Visiting Artist, Lecture Series: William Leavitt
March 3, 2015 @ 4:10 pm

–

5:00 pm

, ARTS 335
TRANCE-Rebecca Rupel, Tracy Tran and Colleen Wei
March 2, 2015 @ 5:00 pm

–

March 5, 2015 @ 7:00 pm

, Phyllis Gill Gallery
The Provoke Era: Japanese Photography from the Collection of SFMOMA
February 28, 2015 @ 6:00 pm

–

9:00 pm

, California Museum of Photography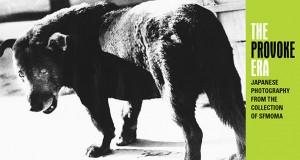 Named for the magazine Provoke, which sought to break the rules of traditional photography, this exhibition presents the avant-garde tradition that emerged in Tokyo in the 1960s and continued in the 70s and 80s. The exhibition traces Japanese photographers' responses to their country's shifting social and political atmosphere. The influence of Provoke photography in Japan continues today. The Provoke Era features work by internationally recognized artists including Masahisa Fukase, Eikoh Hosoe, Daido Moriyama, and Shomei Tomatsu.
The Provoke Era is organized by SFMOMA, and is curated by Sandra S. Phillips, SFMOMA senior curator of photography. The exhibition is made possible by The James Irvine Foundation, Bank of America, and The Japan Foundation.
Visiting Artist Lecture Series: Wong Ju
February 24, 2015
Wong Ju
Date/Time: Tuesday, at 4:10pm
Location: Arts 335
Eva Wattolik will be teaching as a Visiting Professor for the Winter 2015/16
Wattolik is a researcher and lecturer at Friedrich-Alexander University Erlangen-Nüremberg. Her research focuses on artistic and media-based strategies of image generation and its theory in the 19th and 20th centuries, with a special focus on photography, experimental film and video art. She completed her habilitation (postdoctoral studies) in 2014. Her manuscript on "Time and Form: Modes of Reflection in Film and Video Art" was named one of the best habilitation theses by her home university. Her doctoral thesis, completed in 2005, reflected on parody as a term and its application to early comic paintings by Roy Lichtenstein.