Please consult the online course catalog for cross-listed courses and full course information.
Winter 2019

AHS 7/ World Art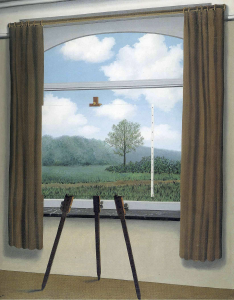 This course is an introduction to the artistic achievements of the world's cultures and to the ways in which they can be viewed. It provides students with a sound understanding of major art
works from all ages and corners of the world, and the theoretical concepts and historical circumstances to which they owe their existence. We ask questions such as: What is art? What is an artist? How has their perception changed over time? What is an image? Why does art exist? What is 'world art'? Why do we study art history?
CRN#: 43030
Meetings: Mondays and Wednesdays 9:40AM – 11:00AM
Place: ARTS 335

AHS 17B/ Western Art: Medieval to Renaissance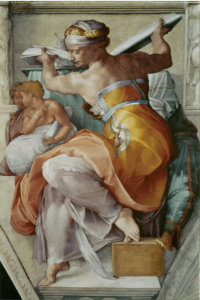 This is an introductory survey of art created in the period from the end of the Roman and Byzantine empires through the Renaissance. In this course, we will consider works of art from a number of different art historical approaches. We'll examine the stylistic characteristics of paintings, sculpture and architecture using visual analysis and we'll also discuss how the historical and cultural contexts in which the works were created influenced their creation, reception, and interpretation. Topics we'll discuss include the emergence of Christian art, the influence of the cathedral and abbey in Western Europe, the rise of art academies and the significance of humanism in Renaissance Italy.
CRN#: 30012
Meetings: Tuesdays and Thursdays 11:10AM – 12:30PM
Place: WAT 1000

AHS 21/ Introduction to Architecture & Urbanism: Suburbia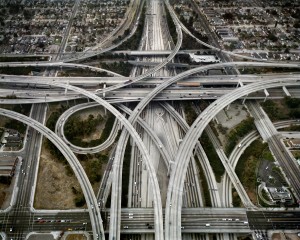 What is suburbia? What is the history of the freeway, subdivision, and the mall? How did our environment come to look this way? Is there culture in this apparently endless series of highways, housing developments and strip malls? This course will answer these questions and will look at the architecture, urban form, and culture of suburbia. Through discussions, short papers and field trips, we will uncover the origins of this familiar landscape.
This course meets the College of Humanities, Arts & Social Sciences breadth requirement in Fine Arts.
CRN#: 45036
Meetings: Mondays and Wednesdays 12:40PM – 2:00PM
Place: ARTS 335

AHS 147/ Art of Greece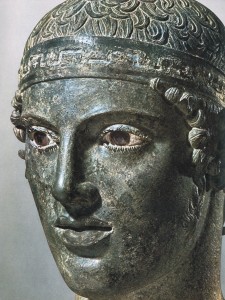 For over two thousands years, the basis of Western artistic culture had been the art of ancient Greece. In taking up the artistic, religious, social, and political factor which shaped the art of this great culture, this course focuses on the role of the city-state in the formation of Greek painting, sculpture, and architecture from the earliest days to the loss of freedom of the Greek city-states under Alexander the Great.
CRN#: 41117
Meetings: Mondays, Wednesdays, and Fridays 11:10AM – 12:00PM
Place: ARTS 335

AHS 168/ British Art and Design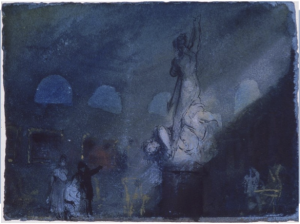 Between 1660 and 1820 Britain saw remarkable changes in its political, cultural and economic life and the shift towards what might be described as a modern society. Along with the emergence of public urban spaces, new modes of polite sociability and innovations in manufacture and design went an expansion of the market for art and luxury goods in Britain and the Empire. This course will explore these developments by examining in an historical context a range of examples of art and design in different materials, either produced or consumed by this 'polite and commercial people'. Among the works we shall look at are paintings by Hogarth and Turner, sculpture by Rysbrack and Canova, silver by immigrant Huguenot goldsmiths, ceramics by Wedgwood, and ivory furniture imported from India.
CRN#: 45033
Meetings: Tuesdays and Thursdays 9:40AM – 11:00AM
Place: ARTS 335

AHS 175/ Late 19th C American Art
This course provides an in-depth study of American art from roughly 1850-1900 with special attention to cultural and artistic issues in the context of industrialization. Topics include artists such as Eastman Johnson, Winslow Homer, Thomas Eakins, James Whistler, Henry Osawa Tanner, Augustus Saint Gaudens and Mary Cassatt, as well as contributions to a broader visual and material culture by figures such as illustrator Thomas Nast, photographer Timothy O'Sullivan, furniture designer Gustav Stickley, and others. Key themes for the course include: the role of the fine arts in American society, tensions of class, gender, race and ethnicity in Native American art, and place of American art and culture in an increasingly globalized world. This course is also open to all sophomores. Contact advisor Erika Santoyo for enrollment permission. esantoyo@ucr.edu
CRN#: 45041
Meetings: Tuesdays and Thursdays 11:10AM – 12:30PM
Place: ARTS 335

AHS 192/ Jr/Sr Seminar
CRN#: 41569
Meetings: Thursdays 1:00PM – 4:00PM
Place: ARTS 333

Winter 2019 GRADUATE LEVEL
AHS 251B/ Proseminar in Methodology
CRN#: 30042
Meetings: Tuesdays 2:10PM – 5:00PM
Place: ARTS 333

AHS 277/ Twentieth-Century Art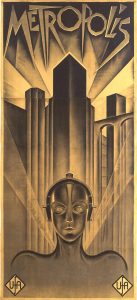 20th-century Western art was largely shaped by a new kind of metropolitan life that changed its understand- ing as much as metropolitan life was shaped by a change of the former. This class will focus on one of the most vibrant centers of 20th-century urbanism, Berlin, and the many transitions it underwent: from a royal garrison town to the capital of the Weimar Republic to the center of Nazi Germany, and from a landmark of post-war agony and separation of East and West to a hub of globalization after the fall of the wall in 1989. We will study Berlin's history as reflected in and driven by the city's arts, architecture, music, dance, literature, and film. Visual analyses will go hand in hand with the discussion of classical readings on "mass culture" by Gustave Le Bon, Georg Simmel, Louis Wirth, Siegfried Kracauer, and others.
CRN#: 45034
Meetings: Mondays 2:10PM – 5:00PM
Place: ARTS 333

AHS 283/ Photography Theory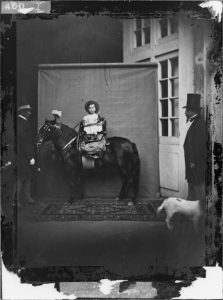 In the first decades of the 20th century, photography became the object of theory under the critical eye of Walter Benjamin, and by the 1970s and 80s, he was joined by a host of voices variously attempting to pin down the ontology of photography, or to dismantle firm designations and definitions in favor of a set of interpretive tools sensitive to the vagaries of history and the open-endedness of the medium. This seminar will make critical and comparative analyses of a selection of central theories of photography, with emphasis on those theories that have had the most lasting impact on photographic production, criticism and history, or texts that hold promise for future interpretation, given the current direction of contemporary photography. Reading will include Benjamin, Barthes, Flusser, Azoulay and Rancière.
CRN#: 45035
Meetings: Wednesdays 2:10PM – 5:00PM
Place: ARTS 333

AHS 285/ Getty Consortium
CRN#: 46219
Meetings: TBD
Place: