Conrad Rudolph Awarded the CHASS Distinguished Research Lecturer Award
http://chass.ucr.edu
The College of Art, Humanities, and Social Sciences presents the 2015-2016 CHASS Distinguished Research Lecturer Award to Professor of Art History, Conrad Rudolph.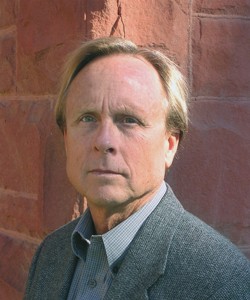 Dr. Rudolph is an art historian whose research focuses on the art of Medieval Europe, with special attention to the role of visual expression in the articulation of intellectual and theological concepts, and their dissemination into the broader culture. As a medievalist, Rudolph's work is lauded not only for its historical rigor, but also for its conceptual daring and theoretical sophistication. Rudolph is known to be a scholar who fearlessly asks the big questions. He also possesses the rare gift of being able to make complex and historically distant imagery clear and compelling to a twenty-first century audiences.
His record of publication and scholarly activity (six books; countless articles and chapters, fellowships, and academic presentations) demonstrates a remarkably high and consistent level of production. Especially noteworthy, however, is his string of recent achievements: publication of an award winning book, his 626-page The Mystic Ark: Hugh of Saint Victor, Art, and Thought in the Twelfth Century, election as a fellow of the elite Medieval Academy of American, and perhaps most strikingly, his National Endowment for the Humanities-funded FACES (Faces, Art, and Computerized Evaluation Systems) project. This last project which mixes traditional humanistic scholarship with cutting edge digital facial recognition software to provide a new tool for identifying unknown sitters in artistic portraits. He is currently at work on a second and equally inventive project that uses spatial modeling technology to investigate the famous dome of the Florence Cathedral. Here, as in FACES, Rudolph enacts a rare and high-level integration of art history and the digital humanities.
Rudolph's scholarship has had a profound effect on the study of medieval art and history at the highest levels. Yet, he has also committed himself to bringing this rigor and inventiveness to the classroom. Fueled by his passion and erudition as scholar, Rudolph is a demanding and inspiring teacher who has guided numerous UCR students into Medieval art.