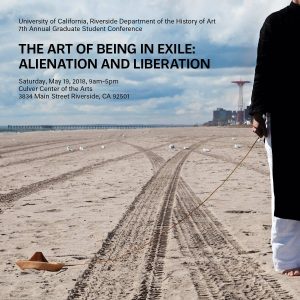 Exile involves anything that precludes a person from inhabiting or experiencing a condition of establishment. Thus, exile can be self- or externally-imposed, natural or voluntary, and come about for a wide variety of reasons such as: politics, ecology, economics, safety, ideology, sexuality, religion, or expatriation for study/work/security purposes. Although exile often has negative connotations, it can also be liberating for some individuals, particularly if they were established in a place or manner that prevented them from expressing their true selves or beliefs.
Exile is a state or condition not bound to a specific place or time. Because of its strong impact on the people living through it, exile has inspired works of literature, theater, music, and the visual arts. Ostracism was a punishment considered worse than death in Greek literature. Shakespeare inflicted banishment on many of his characters. Napoleon Bonaparte's court painter Jacques-Louis David was exiled in Brussels following the Bourbon restoration, and while there, produced extraordinary portraits of fellow exiles, supporters of the deposed emperor. Hungarian-born László Moholy-Nagy, a central figure at the German Bauhaus School in the 1920s, went through several self-imposed exiles as he sought creative freedom and inspiration. In 1935, in response to the rise of National Socialism, he relocated to London, and then again to Chicago. The Argentine Leon Ferrari was forced into exile in Brazil in 1976 because of his political artworks in opposition to the military dictatorship, which also disappeared his son Ariel the year after. Nidaa Badwan opted for a year-long voluntary exile in 2013, retreating to her room in Gaza, which she rarely left. There, she created a photographic self-portrait series that leaves the chaos outside, to the streets of Gaza.
At a time when war, natural disaster, ecological devastation, famine, and intolerance continue to drive hundreds of millions of people out of their homeland, the conference aims to be a platform of dialogue to explore this phenomenon and its complex implications. Questions we seek to consider include: In what way do artists engage with the experience of exile, where gender, sexuality, and ethnicity, assume new connotations? Under which conditions can exile art open a dialogue on issues of gender, sexuality, ethnicity, nationality, and the status of immigration?
We are honored to host Dr. Tatiana Flores, Associate Professor in the Departments of Art History at Rutgers University, as this year's keynote speaker.