Please join us for the in-person return of the Brink Carrot Forster-Hahn Lecture Series
Tuesday, April 26 at 5:15pm
ARTS 333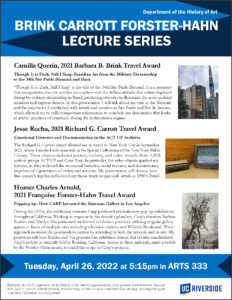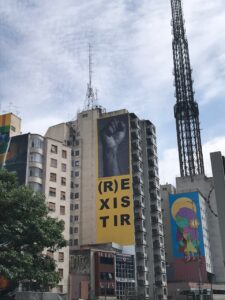 Camilla Querin, 2021 Barbara B. Brink Travel Award
Though It is Dark, Still I Sing: Brazilian Art from the Military Dictatorship to the 34th São Paulo Biennial and Back
"Though It Is Dark, Still I Sing" is the title of the 34th São Paulo Biennial. It is a sentence that encapsulates also the somber atmosphere and the defiant attitude that artists displayed during the military dictatorship in Brazil, producing artworks to illuminate the socio-political situation and express dissent. In this presentation I will talk about my visit to the Biennial and the interviews I conducted with artists and curators in São Paulo and Rio de Janeiro, which allowed me to collect important information to conclude my dissertation that looks at artistic practices of resistance during the authoritarian regime.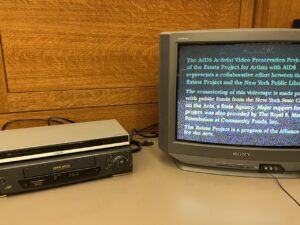 Jesse Rocha, 2021 Richard G. Carrott Travel Award
Emotional Histories and Documentation in the ACT UP Archives

The Richard G. Carrott award allowed me to travel to New York City in September 2021, where I worked with materials in the Special Collections of the New York Public Library. These objects included posters, stickers, and video records from AIDS activist groups ACT UP and Gran Fury. In particular, the video objects sparked my interest, as they reflected the emotional histories, social textures, and documentary impulses of a generation of artists and activists. My presentation will discuss how this research trip has influenced my thesis work on gay male artists in 1980's Brazil.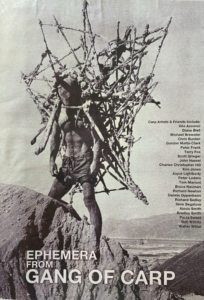 Homer Charles Arnold, 2021 Françoise Forster-Hahn Travel Award
Popping up: How CARP Invented the Itinerant Gallery in Los Angeles

During the 1970s, the exhibition initiative Carp produced revolutionary pop-up exhibitions throughout California. Working in response to the decade's pluralism, Carp's directors Barbara Burden and Marilyn Nix jettisoned traditional exhibition practices utilizing singular gallery spaces in favor of multiple sites including television stations and Wilshire Boulevard. Their approach invented the postmodern curator by attending to both the artwork and its site. My project reveals how Burden and Nix generated an exhibition format that became standardized. Carp's archive is currently held in Redding, California. Access to these materials, made possible by the Forster-Hahn award, revealed the scope of Carp's projects.