Associate Professor
Ph.D., Princeton University
221 Arts Building
(951) 827-2698
patricia.morton@ucr.edu

Curriculum Vitae
Biography/EducationResearch/TeachingSelected PublicationsBooks
Biography
Patricia A. Morton is Associate Professor of architectural history in the Art History Department. She has received grants and fellowships from the Getty Research Institute, the Fulbright Program, the University of California Humanities Research Institute, and the National Endowment for the Arts, among other institutions. Her book on the 1931 Colonial Exposition in Paris, Hybrid Modernities, was published in 2000 by MIT Press and in Japan by Brücke in 2002. Her current research focuses on postmodern architecture and popular culture, exemplified in the built work and writing of Charles W. Moore. She has published widely on architectural history and issues of race, gender and identity in modern and contemporary architecture. She is Editor of the Journal of the Society of Architectural Historians and an advisory board member of the European Architectural Historians Network journal, Architectural Histories.
Education
Princeton University, Program in Architectural History, Theory and Criticism, School of Architecture, Ph.D., 1994
Dissertation: "The Civilizing Mission of Architecture: The 1931 International Colonial Exposition in Paris"
Columbia University, Graduate School of Architecture and Planning, M.Arch., 1983
Design Thesis: Communications Institute of Technology, Astoria, Queens, NY
Yale University, B.A., 1978
Senior paper: "Traditional Japanese Houses of the Sukiya Style"
Areas of Specialization: History of modern and contemporary European and American architecture and urbanism; French colonial architecture; postmodern architecture; theories of taste.
Teaching
University of California, Riverside, History of Art Department, 1993-present
Chair, History of Art Department, 2003- 2008 and 2011-2014 Associate Professor of architectural history and theory, 2001- present Assistant Professor of architectural history and theory, 1993- 2000
Umeå University, Umeå, Sweden (Fulbright Senior Scholar)
Department of the History of Science and Ideas, Spring 1999
SCI-Arc, Art Center, Woodbury and UCLA
Visiting critic and design jury member, 1993- present
Books
Hybrid Modernities: Architecture and Representation at the 1931 International Colonial Exposition in Paris, (Cambridge, Mass.: MIT Press, 2000; Japanese edition, Brücke, 2002)
(editor) Mary-Ann Ray and Robert Mangurian, Wrapper or 40 possible city surfaces for the Museum of Jurassic Technology, introduced and edited by Pat Morton (Los Angeles Forum for Architecture and William Stout, 2000)
Articles
"Charles Moore's Perspecta Essays: Toward Postmodern Eclecticism" in Exhibitions, Periodicals, and the Shaping of Postmodern Architecture: The Medium is the Message? (Ashgate, forthcoming, 2016)
"Postwar Spanish Colonial Revival Architecture in Inland Southern California: From Mission Inn to Taco Bell," Pacific Standard Time LA/LA initiative, Riverside Museum of Art, (forthcoming, 2016)
"A Tale of Two Venices," in A Confederacy of Heretics: The Architecture Gallery, Venice, 1979, (Los Angeles: Southern California Institute of Architecture, 2013)
"Kitsch and Postmodern Architecture: Charles Moore's Piazza d'Italia," in Postmodernism: Style and Subversion 1970-1990, Glenn Adams and Jane Pavitt, editors, (London: Victoria and Albert Museum, 2011)
"The Uses and Abuses of Human Geography: Difference and Space at French World's Fairs," Journal of Architecture vol. 16, n. 6 (December 2011)
"The Afterlife of Buildings: Architecture and Walter Benjamin's Theory of History" in Rethinking Architectural Historiography, Dana Arnold, Elvan Altan Ergut, and Belgin Turan Ozkaya, eds. (Routledge, 2006)
"Document of Civilization and Document of Barbarism: The World Trade Center Near and Far," in Terror, Culture, Politics: 9/11 Reconsidered, Terry Nardin and Daniel J. Sherman, eds. (Indiana University Press, 2006)
"Consuming the Colonies," in Eating Architecture, Paulette Singley and Jamie Horwitz, eds. (MIT Press, 2004)
"Disorienting Le Corbusier: Le Corbusier's Voyage d'Orient, 1911" in French Civilization and its Discontents: Nationalism, Colonialism, and Race, Tyler Stovall and Georges van den Abbeele, editors (Lexington, 2003)
"The Social and the Poetic: Feminist Practices in Architecture, 1970-1999," MAMA (Magasin för Modern Architecture, Stockholm) (2000); reprinted in Theorizing Feminism and Visual Culture, Amelia Jones, ed. (Routledge, 2002)
"National and Colonial: The Musée des Colonies for the 1931 Colonial Exposition in Paris," Art Bulletin (June 1998)
"A Visit to WomEnhouse," in Architecture of the Everyday, Deborah Berke and Steven Harris, eds. (New York: Princeton Architectural Press, 1997)
Hybrid Modernities: Architecture and Representation at the 1931 Colonial Exposition, Paris
2003, The MIT Press
Patricia Morton, author
The 1931 International Colonial Exposition in Paris was a demonstration of French colonial policy, colonial architecture and urban planning, and the scientific and philosophical theories that justified colonialism. The Exposition displayed the people, material culture, raw materials, manufactured goods, and arts of the global colonial empires. Yet the event gave a contradictory message of the colonies as the "Orient" — the site of rampant sensuality, decadence, and irrationality — and as the laboratory of Western rationality. In Hybrid Modernities, Patricia Morton shows how the Exposition failed to keep colonialism's two spheres separate, instead creating hybrids of French and native culture. Read More →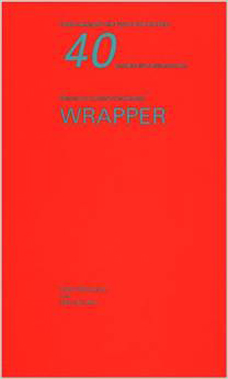 Mary-Ann Ray and Robert Manguirian, Wrapper or 40 Possible City Surfaces for the Museum of Jurassic Technology
1999, Milliam K Stout PubLICATION
Patricia Morton, editor
Of his Museum of Jurassic Technology, David Wilson once said, "Part of the assigned task is to reintegrate people with wonder". And wonder museum visitors do, at exhibits like a woman's horn, a bat frozen in a slab of lead, and microminiature sculpture framed in the eye of a needle. Asked to redesign the Los Angeles museum's façade to meet structural requirements, Southern California architects Robert Mangurian and Mary Ann Ray quickly got involved in more than your typical seismic upgrade. Stunning full-color drawings show 40 outlandish potential facades for the MJT. Featuring essays by Pat Morton, Lars Lerup and Ralph Rugoff.